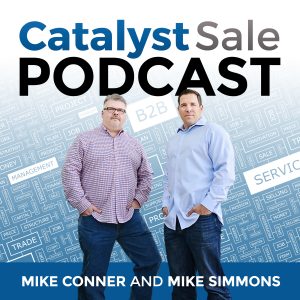 The first part of the year is finished, how are you performing against your plan?
t's the end of the quarter, so we kept this one short.  Mike Conner & I talk off the cuff about how quick the first quarter of the year has evaporated.  You may be ahead of plan – if that's the case, "make hay while the sun shines", and take advantage of your comp plan.
What if you are behind, what if the year is not off to the start you envisioned?
What do you do next?
How do you adjust, and get the train back on track?
In this weeks' episode of the Catalyst Sale Podcast we talk about pushing the reset button if necessary, hopefully, this is not the case.  We also talk about building on success, creating your foundation for the future, and execution.
Download the Sales Planning Templates Discussed on the Podcast
Download the Sales Planning Templates Discussed on the Podcast
You can find us via LinkedIn, Twitter, & The Catalyst Sale Website on the links below