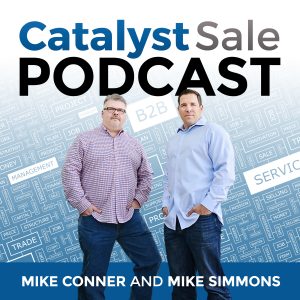 Communication with your team is critical.
But, what's the risk of over communicating?
Many times, leadership requires creating a buffer. A need to shield your team from information, to improve focus. At the same time, your team can reach new levels in both creativity and impact if they have all of the details.
The importance of transparency is recognized by both new leaders, and those who have recorded a number of years of experience. A common topic addressed by Jocko Willink, in his book Extreme Ownership & on his podcast, is decentralized command. Decentralized command is impossible if the team does not understand the commander's intent. Commanders intent requires transparency.
Is there risk in over communicating? If so, are you being less than transparent?
In this weeks' episode of the Catalyst Sale Podcast we discuss why transparency, from a sales leadership perspective, is important at Catalyst Sale. We also discuss the risks associated with transparency, and why providing a buffer is critical when leading a high performing team.
Download the Sales Planning Templates Discussed on the Podcast
You can find us via LinkedIn, Twitter, & The Catalyst Sale Website on the links below